News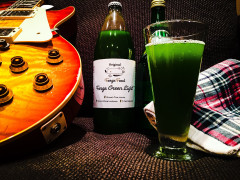 只今、ForgeFoodではForgeGreenLight™️を取り扱い頂ける店舗様、企業様を募集しております。資料、サンプル等のご請求につきましては弊社問合せフォームよりお気軽にご連絡下さい。
Right now, ForgeFood is looking for shops and companies that can handle ForgeGreenLight ™. Please feel free to contact us from our inquiry form regarding requests for materials, samples and so on.
Thanks
この度、弊社より準備を進めて参りましたForgeGreenLight ™️ を本日よりamazon.comにて販売の運びとなりました。
様々なシーンでお使い頂ける製品と自負しておりますので、是非ご賞味頂ければと思います。
弊社ホームページのトップページの写真をクリックして頂きますと特設サイトにジャンプしますので、是非ご覧下さい。
また、ご意見、ご要望等御座いましたら、お気軽にお問い合わせフォームよりご連絡頂ければ幸いです。
今後とも宜しくお願い致します。
Today, ForgeGreenLight ™ we have been preparing from our company has been sold at amazon.com.
We pride ourselves on products that you can use in various scenes, so I hope you enjoyed it.
Please click on the picture of the top page of our website and you will jump to the special site, so please have a look.
Also, if you have any comments or requests, please do not hesitate to contact us via the inquiry form.
Sincerely.